This is our entry to intermediate level class, based around the very popular Tamiya M chassis which comes in various forms from ready to run kits, to chassis only pro kits in both front and rear wheel drive.
One of the most well attended classes we race this class uses a control motor with various rules on chassis and tyres to keep the cost very low while creating a competitive racing environment.
An intermediate class that would still suit the beginner the Tamiya TT02 class is a jump up to 4 wheel drive touring cars with faster motors and higher grip. These kits can again be bought as a ready to run chassis kit or as a pro chassis kit where you can customise and add your own electronics.
The Tamiya TT02 class uses bodyshells that replicate those of full size race cars ranging from Subaru's to Ferrari's making for a fast class and competitive class that looks as good on track as it does off.
One of the quickest growing classes, our stock touring car class is the first venture into professional level racing, a class best suited to intermediate and expert level drivers but does not exclude the beginner. They generally come as a professional level chassis kit allowing you to fit your own electronics, running to the BRCA 13.5 brushless stock rules with top speeds reaching up to 50mph. Bodyshells move to a more aerodynamic shape, designed to provide maximum grip through the corners.
With a simple motor upgrade, the TT02 cars are capable of running in this class making the step up less expensive.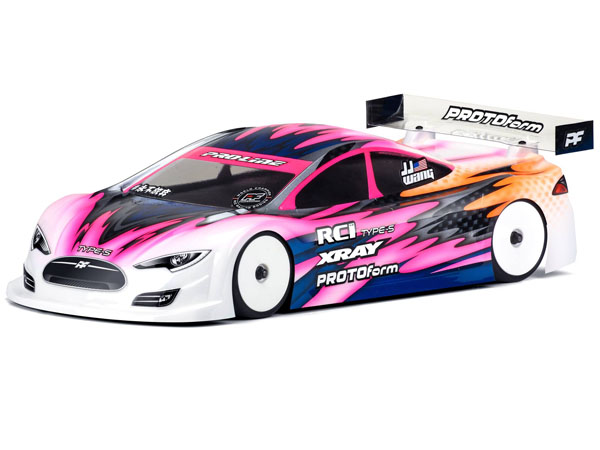 This is our top level racing class, best suited to the expert and intermediate racer, Using professional level chassis only kits with little restriction on electronics or horsepower these cars can reach upwards of 80mph with very high cornering speeds.
Bodyshells are geared even more towards providing the driver with maximum down force providing some of the best and closest racing you will see with drivers engineering some brilliant overtaking moves.